The Gray Collection - MLB.COM
The right-hander was approached earlier in the season by apparel brand Leovici to develop a special collection together. It was a way for Gray, 24, to express his sense of fashion while also giving back to charity. The partnership, Gray said, "happened pretty organically."
"I got on a call and talked about what my style is -- sort of more laid-back than anything, sort of simple," Gray said. "But I wanted it to fit well. I wanted to look nice and be comfortable. They did a great job with sending out samples, things like that. We collaborated on two different shirts and a hoodie."
Working off his last name, the three pieces of clothing were titled "The Gray Collection." They were designed in different hues of gray and launched in mid-June.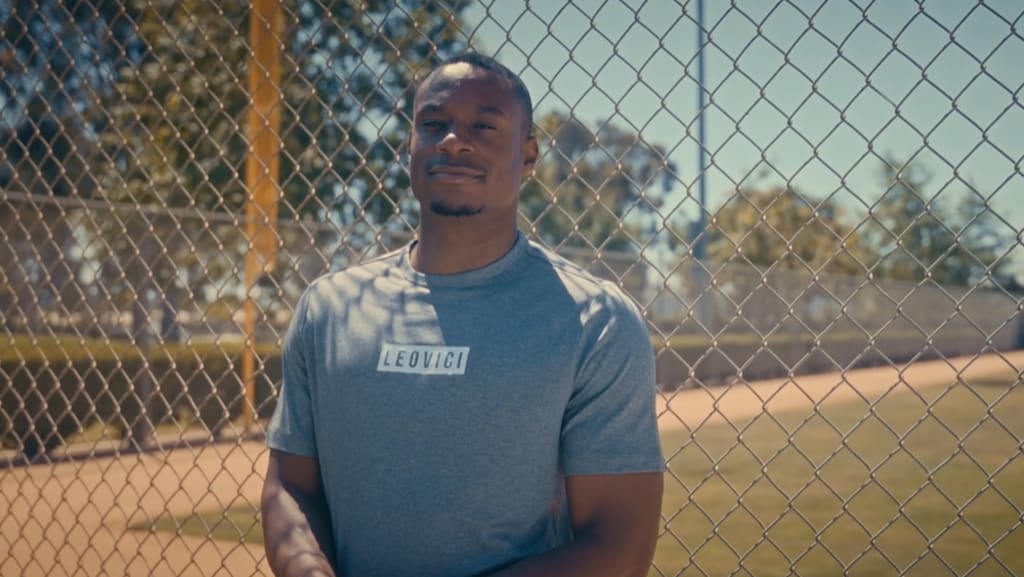 "Not too flashy in terms of everyday wear," Gray said. "But they can fit any sort of outfit depending on the look you're going for. [It's] everyday casual athleisure wear, and I think they did a great job with it."
Gray's apparel joined that of Mariners shortstop J.P. Crawford, who previously collaborated with Leovici on the "42 Collection" to honor Jackie Robinson, and Guardians third baseman Tyler Freeman, who recently completed the Derek Jeter-inspired "Freeman Collection."
One of Leovici's core ideologies is "do good," donating the profits from the collaborations to a charity of the athlete's choice. Gray selected the Nationals Youth Baseball Academy.
"It was a way to give back to those kids for any area of need that they might have, whether it's equipment, travel expenses, coaching, umpires, stuff like that," Gray said. "Having all the proceeds go to them is something I'm pretty proud about."
Gray's connection was deepened this month when he was named the official player ambassador to the Nationals Youth Baseball Academy. It is a role he had expressed interest in when he was traded to Washington last summer, and he follows in the footsteps of Josh Bell, Anthony Rendon and Ian Desmond.
"It's an honor," Gray said. "Especially being in the big leagues for a little over a year now, for them to give me that name, it's pretty awesome. I think there's a lot of exciting things to come with that in the future. Being able to give back to the kids, however I can -- whether it's baseball lessons, life lessons, just being a familiar face -- I think it's going to be a really good opportunity. … I'm really excited for that, and I think it's going to be a lot of fun and a really worthwhile experience."